Senior Full Stack Software Engineer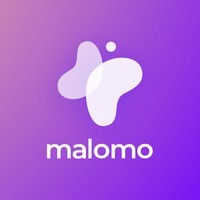 Malomo
Software Engineering
Remote
Posted on Friday, June 30, 2023
We are seeking a highly skilled Senior Full Stack Software Engineer to join our team. The successful candidate will be responsible for designing, building, and maintaining complex web applications using Elixir, Phoenix, and React.js, a required background experience. The candidate must have a deep understanding of software engineering principles and be able to deliver high-quality code in a fast-paced environment.
Responsibilities:
Work with a cross-functional team to design, develop, and maintain complex web applications using Elixir, Phoenix, and React.js
Develop, test, and maintain high-quality code that meets project specifications and requirements
Collaborate with team members to identify, diagnose, and resolve complex software issues
Mentor and lead junior team members, provide technical guidance and code reviews
Participate in code reviews to ensure adherence to coding standards, and maintain code quality and consistency
Stay up-to-date with emerging technologies and best practices in software engineering
Qualifications:
Bachelor's degree in Computer Science or related field
At least 5 years of experience in software development, with a focus on Elixir, Phoenix, and React.js
Strong experience with frontend technologies, such as HTML, CSS, and JavaScript
Proven experience in building complex web applications with a focus on scalability, performance, and maintainability
Experience in designing and implementing GraphQL and RESTful APIs
Strong understanding of data modeling and database design
Experience with agile methodologies and working in a collaborative team environment
Excellent communication and problem-solving skills
Ability to mentor and lead junior team members*
If you are a highly motivated and experienced Senior Full Stack Software Engineer with a passion for building scalable, high-quality web applications, we encourage you to apply. We offer a competitive salary, a comprehensive benefits package, and a dynamic work environment that fosters professional growth and development.