Senior Customer Success Manager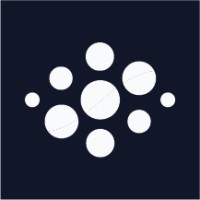 InvestNext
Customer Service, Sales & Business Development
United States
Posted on Wednesday, May 17, 2023
Description
At InvestNext, we exist to empower investors around the world, making it easy for them to manage the real estate investment process so they can focus on building meaningful relationships to impact their communities. Our Customer Success team is critical to advancing our mission as the people managing the long-term customer experience and growth, ensuring our customers have the support to accomplish their ambitious outcomes.
As a Senior Customer Success Manager, you will drive revenue growth, expand on customer engagement strategies, and ensure customer success through strategic goal planning and product adoption initiatives. In this role, you will lead the development and implementation of infrastructure to support the Customer Success team's goal achievement, work with the team and leadership to develop effective KPIs, and provide guidance and coaching to ensure consistent delivery of product performance.
Our Senior Customer Success Manager will focus on four core areas of the customer lifecycle:
Advocacy

Create Customer Success standards for customer engagement strategies, communication cadences, and creative approaches to encouraging customer advocacy.
Monitor and improve customer satisfaction metrics such as NPS, CSAT, and referral rate per customer; work with the team to ensure we track the right metrics and set ambitious goals.
Develop and execute programs to increase customer advocacy and drive referrals, researching best practices and industry trends to improve our approach continuously.
Work with marketing to develop case studies and other customer stories to highlight successful customer outcomes and drive continued product advocacy.

Expansion

Drive expansion revenue growth by increasing customer lifetime value and expansion revenue percentage
Develop and execute strategies to increase revenue from our four major expansion revenue drivers: upgrades, accreditation services, fund administration, and inbound funding.
Identify and pursue cross-selling and upselling opportunities to expand customer relationships and drive revenue growth.

Retention

Develop and maintain a customer health score to monitor customer satisfaction and retention.
Monitor and improve renewal rates and reduce churn rates.
Identify and address potential churn risks proactively to prevent customer attrition.
Track customer product feedback and identify feature opportunities to share with the Product team to ensure we're building what our customers need.

Adoption

Work with the Product team to stay on top of upcoming features and develop processes to ensure the Customer Success team is well-versed in the latest developments.
Drive customer knowledge and feature adoption, ensuring customers are equipped to utilize all of InvestNext's products and services.
Develop metrics and incentives for the team to improve feature adoption
Monitor and improve time to usage and customer effort score
Develop and execute strategies to increase customer engagement and adoption
Work with the Onboarding team to create seamless handoff flows
Collaborate with Onboarding team leadership to ensure the customer is set up with the appropriate product knowledge to set them up for successful growth when their engagement with Customer Success begins
Requirements
5+ years experience working in a customer success role
Experience with real estate investing and or commercial real estate is preferred
Experience owning a book of business and driving expansion revenue/retention efforts
Experience building a Customer Success infrastructure
Experience working in a SaaS company, collaborating across multiple departments
Experience creating playbooks and SLAs
Can develop engagement strategies based on a wide range of customer personas
Operate with a data and outcomes-focused mindset.
Benefits
Generous equity grant; we want everyone to operate with an owner mindset and have a real stake in our success
Robust medical, dental, and vision coverage, 99% employer-paid
Nine company-wide holidays per year
Uncapped paid time off, with required minimums to support our team's personal balance and help avoid burnout
401k with 100% employer match, up to 4% annual salary
Flexible working arrangement; work from home with flexible hours
Travel to spend time with the team, including company-wide offsites
Monthly budget to support your wellness and workspace needed
16 weeks of paid parental leave
Laptop of choice
Salary
At our organization, we prioritize pay equity, transparency, and equal opportunities for career development. The salary range for this role is $90,000-$130,000, which includes a fixed component as well as a variable component known as On-Target Earnings (OTE). OTE represents the potential earnings achievable by meeting or exceeding performance targets. The final salary offered will be determined by experience level, role responsibilities, and the consideration of OTE. We believe in recognizing and rewarding exceptional performance while ensuring fair and competitive compensation for all employees.